The OBA's "Talent Management Unit" will virtually host a programme titled "Facing Your Next Interview with Confidence" on the 23rd of October 2021 @ 6.30 pm, over Zoom.
Mr. Shan Yahampath, a leading Corporate Trainer and Human Resources Generalist will conduct this confidence-building session primarily for the benefit of young Zahirians to hone their presentation skills and improve their confidence and self-esteem.
Zoom Room – Click Here
Meeting ID – 846 3695 8022
Passcode – 076154
Statistically speaking, around 61% of candidates fail interviews due to the lack of preparation. The proposed Zoom meeting will guide students on how to make a great impression and offer valuable tips to succeed in their interviews with aplomb.
Job interviews are usually face-to-face events and are essentially a meeting organized by a recruiter (company). These interviews are conducted to evaluate a potential employee for prospective employment. If you've got to the face-to-face interview stage, you need to make sure you've done all the necessary preparations needed to succeed.
Your interview can be your moment to shine. It is vital to approach interviews in the correct manner and with the right attitude, as that is the key to success.
The presenter, Mr. Shan Yahampath, will not only expertly guide students in these areas, but will also share some other finer points of interest, including a candidate's introductory speech to present himself.
You will further learn to present with confidence your strengths and what you bring to the table, how to dress professionally for an interview, how to conduct research on the organization and prepare your own smart questions for interviewers as employers expect you to ask questions in order to win them over with candidate's authenticity and positivity, and how to maintain good nonverbal communication (eye contact, facial expressions, gestures and more), as well as know what not to do.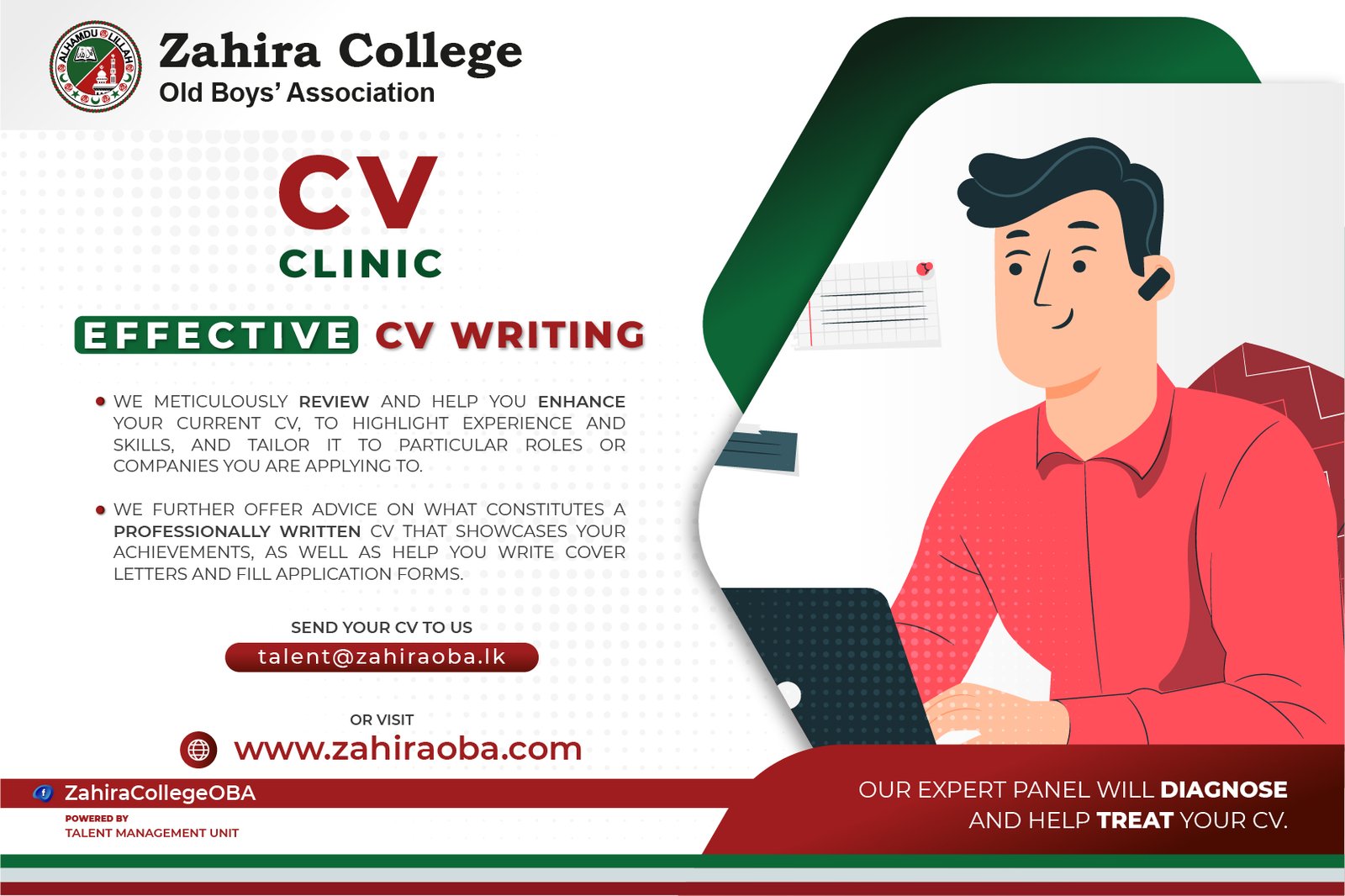 Additionally, the "Talent Management Unit" will also be conducting a "CV Clinic" on effective CV writing. This will be handled by an expert panel to help students to draft a Professional CV by themselves. The students can send the CV directly to talent@zahiraoba.lk.
The OBA which is playing a pivotal role to bring forth an educational renaissance under the charismatic leadership of Mr. Fouzul Hameed – Chairman of the Board of Governors, is all out groom young Zahirians to achieve professional success in every aspect, and is working tirelessly in this regard.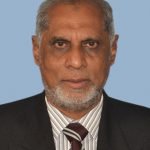 Fellow of the Institute of Management (UK) and Diploma holder in Journalism (UK). Author of the book, "Agony of Bosnia". Ex- Project Manager of the Gulf Catering in the Middle East.
Currently freelancing at a leading Muslim NGO in Colombo.