Starting up a business is easier said than done. Anyone who has taken the plunge and decided to start up their own business will know just how difficult it is to commence and start making a profit. There just never seems to be enough time to check all the boxes, until you'll afford to pay even a single staff.
In the meantime, the impact of technology on business isn't limited. Technology plays a major role in the process of a startup. From starting up a business to the analysis of profits for the year, technology plays a vital role in a startup process. The role of technology varies from simplifying to speeding up the process as well as reducing the margin for errors by ensuring that every process is accurately sought on time.
The world is in an era of entrepreneurs with multiple help and supportive programs to guide aspiring entrepreneurs to the way forward. Similarly, Techstars Startup Weekend is a three-day program where aspiring entrepreneurs are enabled to experience startup life in hundreds of cities around the world.
WHY STARTUP WEEKEND?
Startup Weekend is a platform that enables an individual to see how the startup life is and have first-hand experience, walk down the alley with other aspiring entrepreneurs like themselves. The Startup Weekend program allows the participants to connect with other creators who are passionate people driven to build something unique. It encourages participants to start something great by connecting them with like-minded individuals to truly start something amazing.
Moreover, Startup Weekend offers learning from the best. Learning guided by an experienced hand who has already being a part of the program. The program also improves one's knowledge to go to the next level by going deep on specific topics or skill sets that need to progress quickly. According to statistics, Startup Weekend reached 135 countries, involving over 210,000 entrepreneurs in December 2016.
HOW IS ZAHIRA INVOLVED?
The Techstars Startup Weekend Zahira College is powered by the Zahira Old Boys' Association. The Zahira OBA in Collaboration with Techstars Startup Weekend intends to organize this 54-hour event to provide a superior experiential education for technical and non-technical entrepreneurs. The event begins with pitching,  continues through brainstorming, business plan development, and basic prototype creation, finally culminating in demos and presentations.
As technology is revolutionizing businesses around the world, Zahira OBA believes it is vital to take the initiative to educate and modulate the significance of tech tools for a startup. This event targets to motivate young enthusiastic aspiring Zahirians, who have set goals to run a company of their own. Techstars Startup Weekend Zahira College is scheduled to be held on the 13th, 14th and 15th of August 2021. The event is limited to the first registered 100 participants.
So don't miss out on an opportunity of a lifetime and register now with the link provided below.
REGISTRATION LINK: https://tinyurl.com/uxm5esaz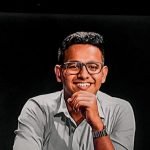 News Reporter and Journalist at MTV News 1st
Content Creator at The Scriptor.lk
Freelance Compere cum Emcee