E-sports is a vigorously flourishing global industry where proficient video gamers play competitively in the same way, traditional sports are played. Electronic sports, more commonly known as "E-Sports," have transformed the concept of online gaming into an observer sport. The experience the viewer goes through is similar to watching a professional sporting event, except for the fact that instead of watching it physically, spectators watch video gamers compete against each other on a virtual platform.
Contrary to common perception, eSports contain competitions across a variety of video games. The industry is real, growing worldwide, and is pretty much investable like the traditional sports and is even more profitable than the traditional sports.
According to statistics, over 380 million people watch E-Sports globally. A higher number of people were reported to have watched the 2016 world finals of the popular eSports game "League of Legends" that stood with an audience rate of over 43 million viewers than the NBA Finals Game 7 that year which had an audience of only 31 million viewers. With its endless and advanced digital platform, the eSports sector is a promising platform for an abundance of substantiated opportunities.
Surprisingly the cash prize for the grand tournaments has shown to be enormous. The total cash prize in 2016 reached over $93 million, up from $61 million in 2015. The eSports culture presently has a fanbase of over 385 million and most fans are from Asia, North America, and Europe.
Founded in 2012 by Gamer.LK, the Sri Lanka E-Sports Association consists of four founding members. At present, the Sri Lanka E-Sports Association has 12 members and has been gazetted as a National sport in Sri Lanka. Further, the Ministry of Youth & Sports in Sri Lanka has been recognised as the governing body for eSports in the country.
The Sri Lanka e-Sports Association recognizes and ranks, Call of Duty 4 (PC), Clash Royale (Mobile), Counter Strike (PC), Dota 2 (PC), Dragon Ball Z (PC), FIFA (PS4), League Of Legends (PC), Mobile Legends Bang Bang (Mobile), Mortal Kombat 11 (PC) and OverWatch (PC) as the top 10 most played and viewed games.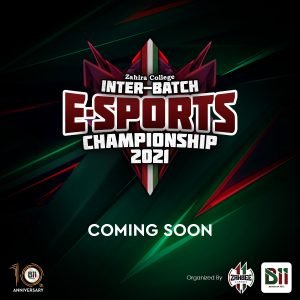 The Batch of 2011 of the Zahira OBA has put together a tournament like no other exclusively for Old Zahirians around the globe titled, "Zahira College Inter-Batch E-SPORTS Championship 2021".
The tournament aims to reunite old boys of Zahira College Colombo to scout the best talent in the E-Sports arena. The tournament is scheduled to be held between the 30th of September 2021 to the 10th of October 2021.
The Zahira College Inter-Batch E-SPORTS Championship 2021 will comprise FIVE games with the participation of an unlimited number of teams and is open to a worldwide audience including old Zahirians living overseas, college OBA's and their affiliate bodies, and associate members of the Sri Lanka eSports Association.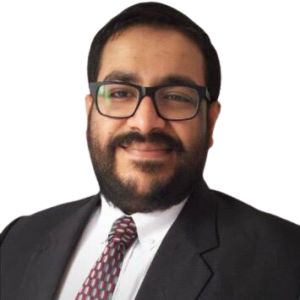 "Let us play to reunite our fellow Zahirians around the world and for the glory of our Batches…  May the best Batch win the Championship 2021"
Hathim Malick
Event Chair / Executive Committee Member 2021/22
Zahira College Batch of 2011(B11)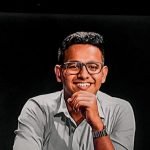 News Reporter and Journalist at MTV News 1st
Content Creator at The Scriptor.lk
Freelance Compere cum Emcee